There are a growing number of DVD titles on the market aimed at straight women. This is a welcome change, even if the majority of porn films are still made for men. This page features titles from all the major producers of erotica for women, although it is by no means a comprehensive list; there's only one film from each of them. It's a good idea to search at adult stores on the director's or studio's name and see what other films they have made.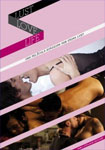 Life Love Lust
This movie consists of three erotic film jewels by the acclaimed director Erika Lust.
LIFE: After finishing the day in the restaurant, a chef and a waitress have an incredible encounter to celebrate his birthday.
LOVE: A forty-something executive seduces a young man she occasionally meets in a city hotel.
LUST: Lola uses her whole body to give an intense skin on skin massage to a shy and lonely woman, driving her to pure ecstasy.
The DVD also includes two extra short films: Handcuffs and Love Me Like You Hate Me.
Lust Cinema: DVD or Download
Good Vibrations: DVD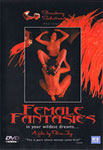 Female Fantasies
This is the second film by British photographer and filmmaker Petra Joy. This self-financed production depicts a variety of scenarios, all inspired by the sexual fantasies of Petra and her female friends. The result is a diverse and distinctly erotic collection of visual stimulation. There's a scene where a woman is pleasured by two fully-clothed men in a garage, another featuring a couple experimenting with bondage and a third offers some seriously raunchy bisexual group fun. Interspersed amid the action are lush snippets of sensuality - feathers on skin, burlesque dancing and nude shadows on the wall. This film is a feast for the senses but it doesn't skimp on hardcore sex either. And true to Petra's motto of "feeling it, not faking it," all the performances are intense and result in female orgasms.

Available from:Gamelink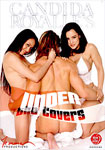 Candida Royalle's Under The Covers
Candida Royalle has long been the undisputed queen of women's porn. She made her first adult movie for straight women in 1984 and hasn't looked back, released over 17 hot titles, all of them conforming to her vision of erotica - sensual hardcore focusing on female pleasure with NO cumshots. Under The Covers is the latest release from Femme productions. It follows the adventures of a female journalist delving into the thrilling world of sex toys, porn and private adult parties. There's a seriously hot threesome scene at the end (in masks, no less) that I really recommend. There's also plenty of witty dialogue and a wicked sense of humor, and the acting isn't too bad either!

Available from: Ms Naughty Adult Store, Gamelink, Hot Movies, Sex Superstore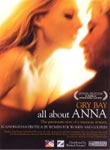 All About Anna
This Danish film is groundbreaking in its ambition to cross the boundaries between quality drama with explicit sex. Part of the "Puzzy Power Manifesto" and made expressly for women, All About Anna takes a "real life" attitude toward sex and relationships, determined to depict sexuality in all its forms. It tells the story of a fashion designer who decides to give up love forever. After kicking out her boyfriend, Anna embarks on a sexual odyssey with her new flatmate, trying to navigate the story seas of love, sex and life. Yes, there's some seriously hot, explicit sex scenes in this film, but they're enhanced by a believeable story that gives the characters real reasons to get it on in the first place.

Available from: Ms Naughty Adult Store, Gamelink

Xana And Dax: When Opposites Attract
Bored with the plastic nature of porn, documentary maker Tony Comstock had a vision: to create quality films featuring real-life couples making love. Using his own money, he has created a series of amazing adult movies that are both arousing and fascinating in and of themselves. Using a documentary style he first interviews the couple to find out how they met, what they like about each other and what turns them on. Then we see them having sex. There's no gimmicks, no unnatural positions and no cliches. It's just real people doing what they'd normally do in bed. The Comstock films are also a celebration of sex and aim to portray sex as an extension of love and of relationships. There's nothing else like them on the market. Xana and Dax is the second film in the series and one of my favorites. This couple are cute and very sexy and their scene is amazing to watch.
Available from: Gamelink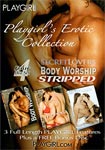 Playgirl's Erotic Collection
In 2006 Playgirl went into a partnership with Wicked to produce adult films for straight women. Since then they've been churning out one title a month. The Playgirl formula is relatively simple: find the best looking male porn stars and put them into fantasy-themed vignettes. Add a female voiceover and bang, you're done. Yes, the sex is fairly porny and cliched but there's some nice elements in there as well and it all looks very nice. This particular DVD is a compilation of three existing films - Secret Lovers, Body Worship and Stripped - plus some extra stuff. It offers value for money if you're looking for a bit of traditional hardcore Silicon Valley entertainment without the usual misogyny.

Available from: Ms Naughty Adult Store, Sex Superstore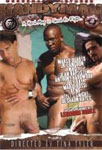 Handyman
Former porn star Tina Tyler had a dream - to create a film featuring solo straight men masturbating. It's what she herself wanted to see and figured that other women would like it too. After many rejections by various porn companies, she found a friend in porn star Lexington Steele, who backed Handyman. The result is a fabulous gonzo extravaganza of male masturbation. Tina, acting as sole camerawoman and director, gets ten guys to jerk off, all of them whispering sweeting nothings like "I want to lick your pussy" while they do so. Some of them are porn stars, others are amateurs, but they're all good looking and great fun to watch. This film will satisfy those women who love to watch a man pleasure himself. It also features a nude shower cameo from Lex Steele himself.
Available from: Ms Naughty Adult Store, Gamelink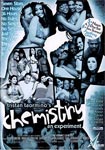 Chemistry
Columnist and sex education Tristan Taormino became the first woman to be nominated for the AVN Best Gonzo award with this, the first in the Chemistry series. The idea behind the movie is simple: take seven porn stars, put them in a house for three days, let them have sex however they want and film the result. What we get is a three + hour erotic extravaganza that's also quite involving. Tristan's interviews with the stars means we get to know about their thoughts and feelings, and we also know what turns them on. That means that the sex occurs in context which makes it extra hot. There's plenty of porny manoevers happening, of course, which may upset the squeamish, but if you're after no-holds-barred hardcore that's also sex-positive and respects women, this is perfect.

Available from: Ms Naughty Adult Store, Gamelink, Sex Superstore, Adultshop.com.au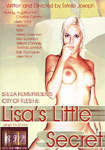 City Of Flesh 6: Lisa's Little Secret
New Yorker Estelle Joseph couldn't find a porn film that really turned her on so she invested her own money in making the City of Flesh series by Stella Films. Made up of erotic vignettes, the movies depicted her own sexual fantasies. The last and best film in the series is Lisa's Little Secret which is a more ambitious movie, one that offers up a great plot and some fab acting. Lisa reveals an indiscretion to her fiance that results in the couple breaking up. What follows is an erotic exploration of the concept of fidelity and what really constitutes "sex". The final scene is fabulous, offering hardcore anal sex that isn't offensive. This film helped to launch the career of starlet Courtney Cummz.

Available from: Gamelink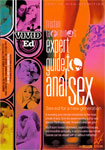 Tristan Taormino's Expert Guide To Anal Sex
Author Tristan Taormino is most famous for being the "anal sex expert." Her site Pucker Up has long offered advice to the anally challenged and her first porn film was The Ultimate Guide To Anal Sex For Women, a gonzo production. This movie from Vivid Ed revisits her favourite topic, albeit in a more educational and female-friendly way. Tristan offers tips on how best to enjoy butt sex and then lets several pairs of porn stars demonstrate the technique. This is, of course, just an excuse to include hardcore porn but the good thing here is that these couples really do have anal sex the right way and the women thoroughly enjoy themselves; all the scenes end when the woman comes, which is an innovation. Female star Adrianna has an incredible orgasm at the end that is well worth seeing. The DVD also includes extras such as "How to perform an enema." This film is the first in a great educational series helmed by Tristan.

Available from: Ms Naughty Adult Store, Gamelink, Sex Superstore, Adultshop.com.au

Love's Passion
If you're a sucker for old fashioned romance, you'll probably like this costume drama by legendary female director Veronica Hart. It's over ten years old now but still worth a look just for the sweeping love story. A beautiful and lonely romance writer becomes a little too swept up in her Civil-War era historical novel. The film switches between her modern-day life and erotic scenes from the book. Yes, the sex is a bit cliched but it all looks fabulous and the guys are hot. Veronica, along with Candida, was one of the first women to get behind the camera and she brought a unique female sensibility to her films that many women still admire. Her other films include Torn and Misty Beethoven The Musical.
Available from: Ms Naughty Adult Store, Gamelink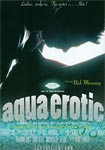 Aqua Erotic
Inpulse Pictures and Lennox Films are two production companies related to the erotic cable channel Inpulse, which aims to create female-friendly porn movies. The creators behind the films, including director Nina Lennox, believe that women want to see more good looking men in porn. Thus, the camera usually focuses on the guy in their movies. The films still stick to a lot of the standard cliches of porn and make use of well-known porn stars, but they do stand out because women are the target audience. Aqua Erotic is about three women who "decide to mend their broken hearts by taking a vacation." Naturally there are three very sexy guys willing to step in and make life happier.
Available from: Ms Naughty Adult Store, Gamelink, Sex Superstore
To get a more comprehensive list of female friendly adult films, including lesbian, queer, instructional and couples titles, visit Porn Movies For Women.